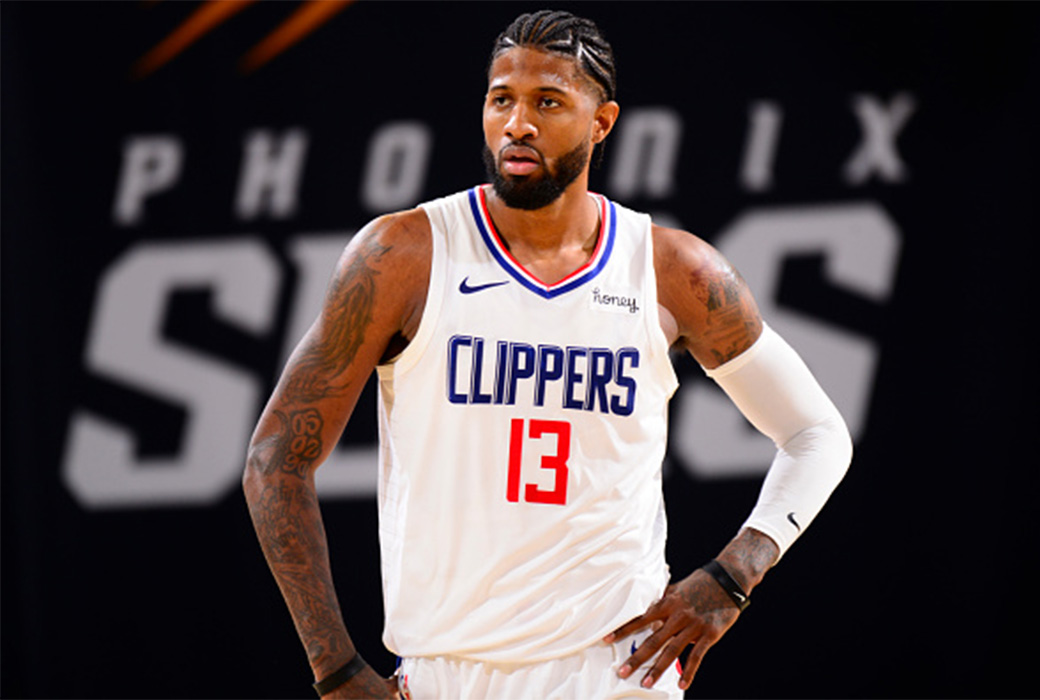 Just a few months after a nightmare end to the season, Paul George seems to be enjoying himself again.
The Los Angeles Clippers star had his latest strong performance on Wednesday, posting 36 points, six assists, four rebounds and zero turnovers in a 121-99 Clippers win. Paul George was lights out from deep, shooting 8-of-9 past the 3-point line.
The big night came hours after a fresh wave of criticism hit a player that has been regularly criticized and mocked following his struggles in the NBA bubble. This time, it came from a book co-written by Los Angeles Lakers veteran Jared Dudley.
In "Inside the NBA Bubble," Dudley aimed George for being "disrespectful" for putting himself at the level of LeBron James and Anthony Davis.
Dudley's comments a reference to what George said in response to a reporter asking if he believed. Kawhi Leonard is the top duos of players in the league. This is how George answered:
As it turns out, you can beat that when one of those guys shoots 39.8 percent from the field during the playoffs, which George did last season. Of course, that also came in a season. George went through two shoulder surgeries and spoke of dealing with anxiety and depression in the bubble.
It's also probably worth noting that, at the time. George coming off a season in which he finished third in NBA MVP voting, scored more points per game. Davis led the league in steals made more 3-pointers. A Player in NBA history not named Stephen Curry and James Harden. It wasn't too crazy for him to be confident then.
Either way, George just seemed to enjoy the extra motivation. He thanked Dudley for the shout-out after Wednesday's game UFA.
Through Wednesday, George is now averaging 24.4 points, 6.2 rebounds, and 5.5 assists per game on a career-high 47.8 percent from 3-point range. The Clippers are 16-3 in games in which George has logged more than 25 minutes and 1-3 in other games.
The narrative around George isn't going to change without a deep run in the playoffs but for now. Doing all he can do to back up his boast a year later than planned.